Although the MCU's next villain comes across as a fearsome foe, he is also the subject of one of Marvel's strangest love stories.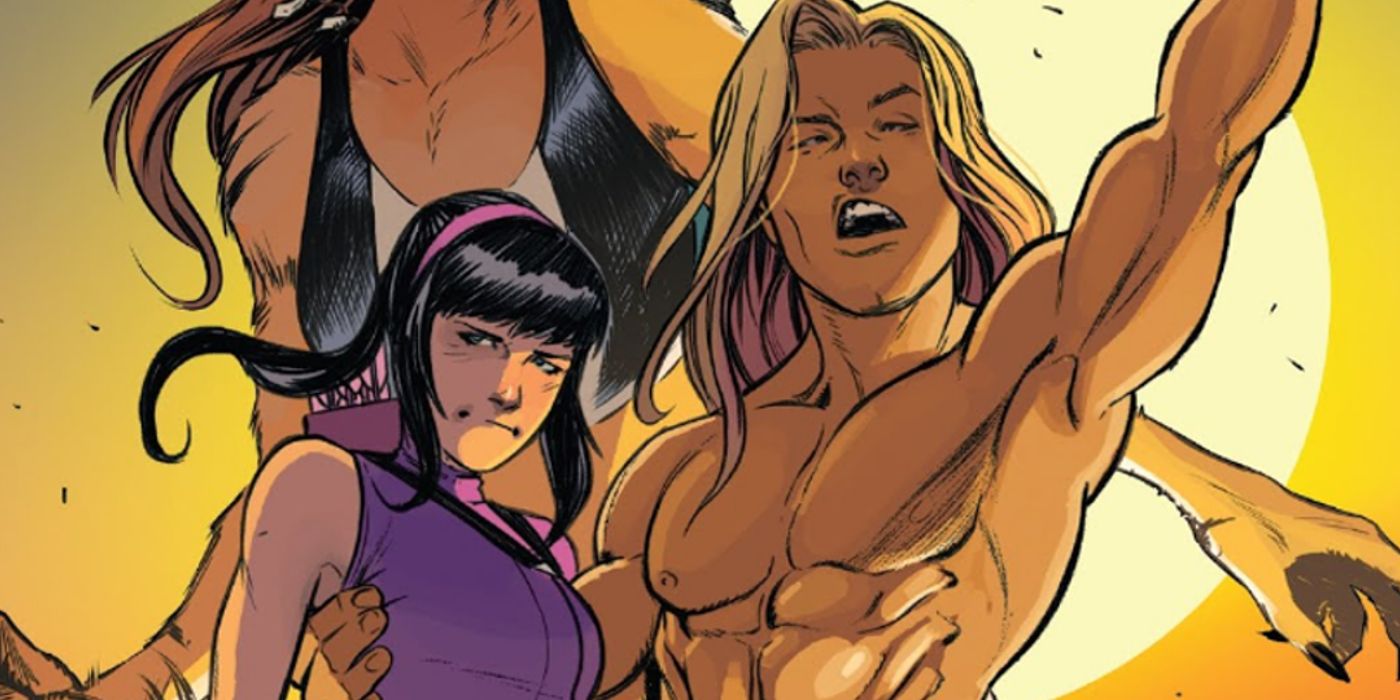 While high-flying action and intense intrigue have long defined the Marvel Universe, the heroes and villains who inhabit it have always managed to find time for romance among all their other adventures and exploits. Of course, not all of them have been as successful as others when it comes to endeavors of the heart. Especially not those who have been gifted with a less than personable demeanor. Unfortunately, the frustrations that arise from being lonely have also driven more than a few of Marvel's superpowered characters to drastic measures, though none so much as the overenthusiastic and woefully out of touch B.R.O.D.O.K.
After being embroiled in all manner of action instead of the easy-going lifestyle she had hoped California would offer her, Kate Bishop was left with no choice but to assemble the eponymous team of 2018's West Coast Avengers #1 (by Kelly Thompson and Stefano Caselli). This came at the perfect time, as the team was soon after called upon to deal with an enraged, and massively enlarged Greer Nelson, aka Tigra. While the West Coast Avengers themselves were no match for Tigra, another previously unseen figure emerged at just the right time to lend them a hand, although B.R.O.D.O.K.'s motives were anything but heroic.
RELATED: MODOK Once Joined the Avengers – And it was Great
How Marvel's M.O.D.O.K. Became B.R.O.D.O.K.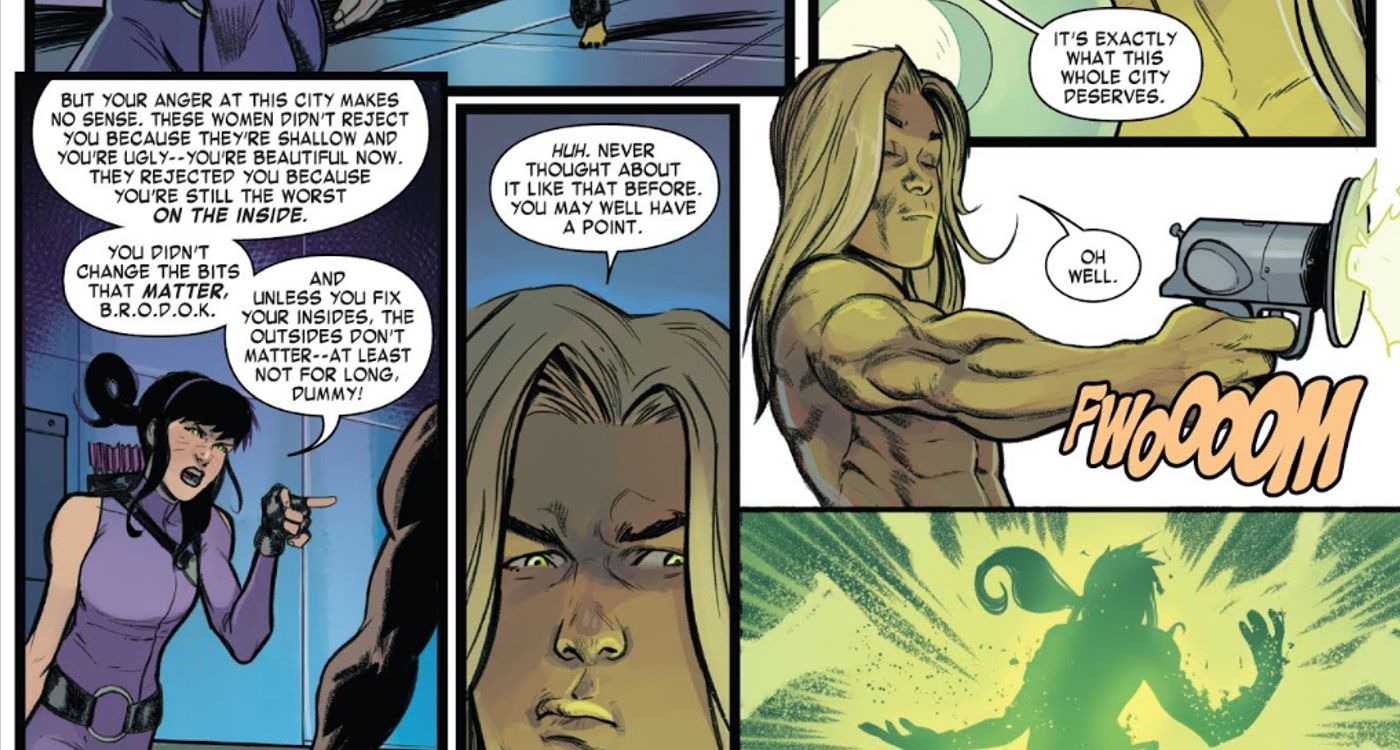 After immediately recognizing that B.R.O.D.O.K. is M.O.D.O.K. in disguise, the team still allowed him to tag along. The West Coast Avengers eventually discovered what the villain was really up to and surprisingly, M.O.D.O.K. wasn't entirely dishonest when it came to his new persona. He had indeed added romance parameters to his code, however, his idea of romance was entirely twisted. Instead of trying to learn or grow as a person, M.O.D.O.K. simply presented what he believed was a lovable, attractive version of himself with no real substance beyond the surface.
As such, B.R.O.D.O.K.'s entire personality was based on narcissism tempered only by a false sense of superiority and obvious attempts to make himself the most important person in any room. All of this amounted to an amalgamation of stereotypes somehow more off-putting than M.O.D.O.K. ever was as a malformed supervillain. Combined with taking control of the women who spurned him made B.R.O.D.O.K. even worse.
RELATED: With Ant-Man 3's MODOK and Kang, Marvel Leans Into Comics Book Accuracy
B.R.O.D.O.K.'s Twisted Search for Love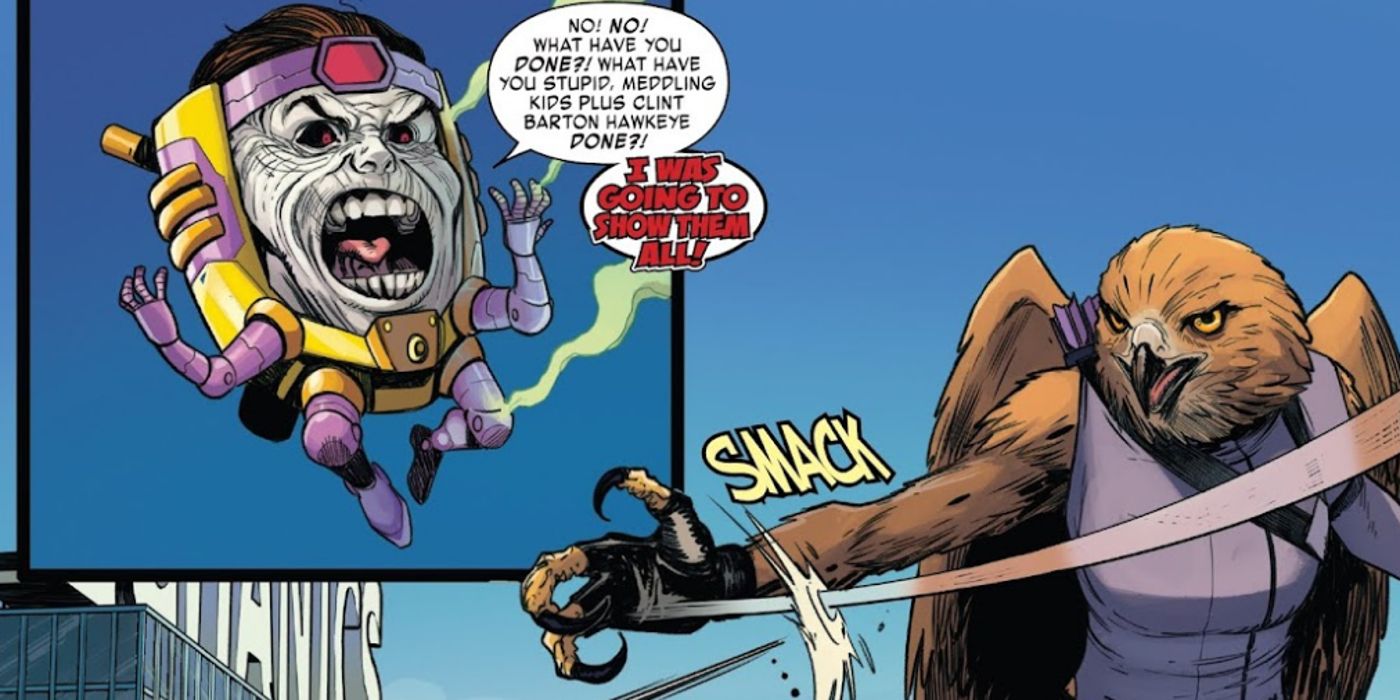 Rather than being able to accept rejection or understand why someone else wouldn't want to be with him, B.R.O.D.O.K. used his awesome technology to take over the minds of the women who shot him down. He was also the one responsible for turning Tigra into a giant and, later on, Kate Bishop into a towering hawk monster. Luckily, Kate was able to strike the villain down in spite of her then-animalistic instincts, yet that hardly made up for his crimes.
If it weren't for how overtly hateful M.O.D.O.K. was during his time spent as B.R.O.D.O.K., that chapter in his life would stand out as more sad than infuriating. Considering he only fell so short of being a decent date thanks to his blatant misunderstanding of all things romantic, there might be some room to forgive him for all the harm he caused. As it played out, however, the best anyone could be asked to muster is a mixture of contempt and pity.