The following contains major spoilers for Red Goblin #2, on sale now from Marvel Comics.
One of the most intriguing aspects of Marvel's Spider-Man right now is how the Obsorn family is evolving, trying to move on from their past sins. In the wake of Harry's death, Norman's trying to ensure their legacy's redeemed. He's done some good as the Gold Goblin, eager to put his life as the Green Goblin behind him.
He's even trying to open an addiction rehab center to heal New York in Harry's name, as Harry also fell victim to the Goblin curse. Sadly, come Red Goblin #2 (by Alex Paknadel, Jan Bazaldua, David Curiel, and VC's Joe Caramagna), Norman's family is coming under attack on a personal and professional front. At the core of it is young Normie (Harry's son), who's navigating his darkness, which actually reflects what Peter Parker endured.
RELATED: Spider-Man's Newest Villain Still Doesn't Understand Their Powers – And That's a Problem
Normie Osborn is Being Bullied Like Spider-Man Was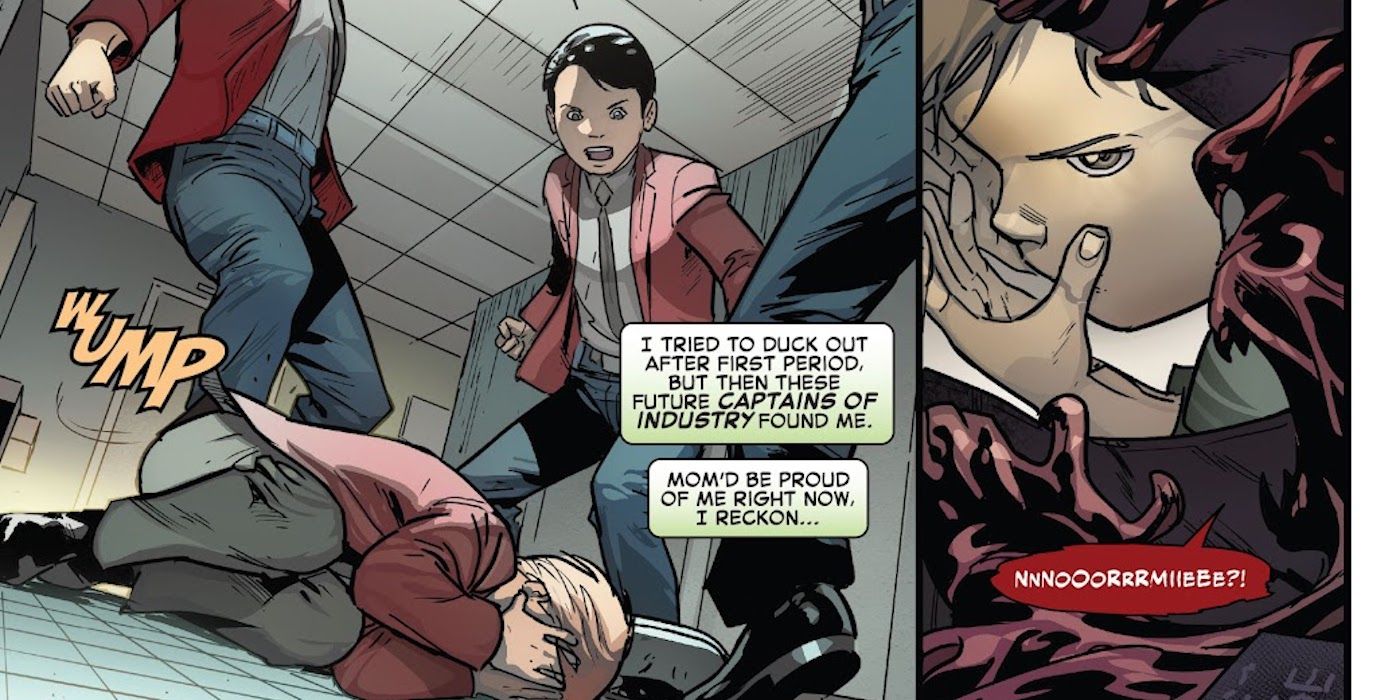 It's no secret that Peter was abused by bullies for most of his childhood. The likes of Flash Thompson often berated him, which many cartoons and live-action movies dissected. Interestingly, 2003's comic, Prevent Child Abuse America Presents: Amazing Spider-Man on Bullying Prevention, dissected this topic with a harrowing story of repercussions. One of the kids bullied at Peter's school, Danny, became the Brace, a violent villain, who fell into a deadly trap. This reminded Peter how bullying damaged so many teens.
In Red Goblin, Normie is facing that same duress, with kids beating him up in school due to Norman being his grandfather and his wealth. To make matters worse, Phil Urich (aka the Goblin King) has his Goblin Nation cultists hunting Normie down. As the story continues, it's clear that this has a tremendous impact on him, especially as he's cognizant of his family curse, and wants to run away from it.
RELATED: Spider-Man Publicly Approves of the Green Goblin's Recent Actions
Red Goblin May Become Marvel's Most Sympathetic Villain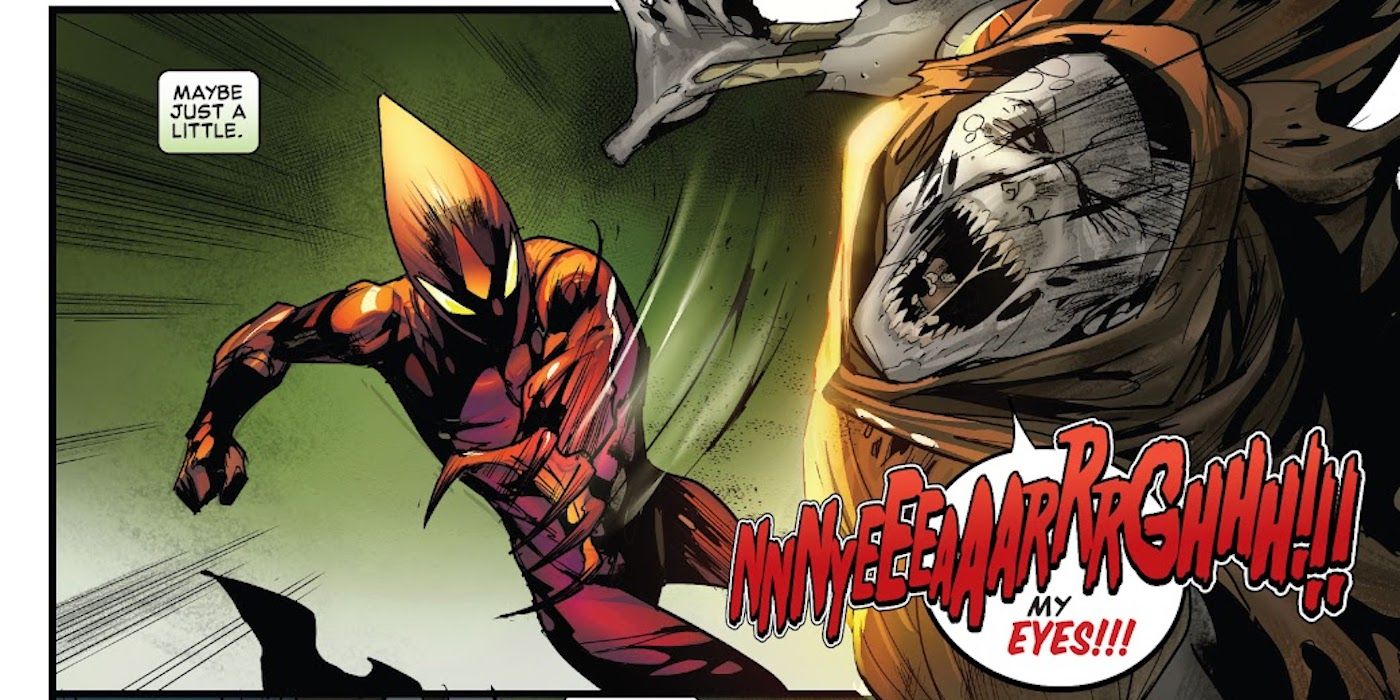 While Peter received his superhero powers when he was bitten by a radioactive spider, Normie can do so through the symbiote (Rascal) that Dylan Brock left him with. However, Rascal is trying to tempt Normie into beating his enemies to a pulp with his Goblin Mode powers. It's a dark spin on Peter's transformation because Normie is more susceptible to corruption. His abusers have damaged his psyche, and his genetics make him prone to be vengeful. Peter had an Uncle Ben to teach him that with great power comes great responsibility, but Normie doesn't have that type of parental influence in his life.
Unfortunately, it seems like Normie is buckling under pressure. For example, when he tried to rescue the kidnapped Norman, his run-in with the cult turns awfully bloody. It teases that, should Normie make it out alive, he'll be willing to harness the symbiote's violent tendencies in the name of "justice". Rather than fight the evil urges, he could organically give in to them. While his intentions are good, all the suffering he went through could have broken him for good.